July 18 2017, Boston – International SOS and Control Risks, two of the world's leading risk services companies, today announce the global launch of TravelTracker[1] Incident Support.
Incident Support automatically initiates communications with potentially impacted mobile workers immediately after any major incident. A consolidated report of employee status is then provided within the critical first hour, allowing managers to prioritize those most in need of help. The new service leverages International SOS' market leading TravelTracker system, comprehensive travel security alerts, and multi-modal communications powered by Everbridge[2].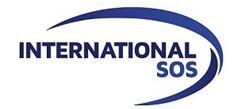 International SOS logo
Nick Charnley, Head of Compliance & Security Intelligence at Syngenta, the global Swiss agribusiness, commented: "We have almost 10,000 travellers a year that our business relies on. Having 'Incident Support' is a critical element of our commitment to keeping our mobile workforce safe and providing the utmost in duty of care. In the event of a major incident, we know that our employees will be located, and importantly, assisted as quickly as possible, whether our security professionals are available or not."
In a recent International SOS survey, 47% of travel risk professionals said that communicating with employees during a crisis is a leading challenge to protecting their mobile workforce[3].
Leigh Burns, International SOS comments: "TravelTracker Incident Support is the fastest way for a travel risk professional to identify whether any of their employees are impacted or missing if a crisis occurs. This happens whether they are available or not."
"Speed is imperative during a crisis. As security incidents are on the rise, even in locations previously considered safe, our clients have increasingly asked for a 24/7 support mechanism minimizing the time between incident reporting and locating potentially impacted travellers. TravelTracker Incident Support does just this. Our market leading services enable us to provide immediate and expert outreach as soon as a major issue has been validated. We report on employee whereabouts within an hour, and sooner if all employees respond immediately."
The extensive global network of International SOS security experts investigates and validates reporting's of major security incidents in less than 30 minutes. As soon as this initial validation is complete, the Incident Support service will automatically contact members through multiple communication methods including email, SMS, text-to-speech protocols. It provides automated 'resend' capability to ensure that travelers acknowledge and respond. Collated responses are then provided to Managers within the following hour, and assistance will already be underway if required.
Take a look at our video demonstrating the power of Incident Support: https://vimeo.com/211643403?lite=1
[1] TravelTracker is an award-winning traveller tracking solution. Organisations around the world rely on the tool to help reduce risks to their people during and after crisis. More than 2.8 million international travellers are able to be located in times of crisis due to TravelTracker.
[2] Everbridge is a leading global provider of critical event management and enterprise safety applications.
[3] International SOS/Ipsos MORI 'Risks & Realities' study of over 1000 risk professionals.
ENDS
About International SOS:
International SOS (internationalsos.com) is the world's leading medical and travel security risk services company. We care for clients across the globe, from more than 1,000 locations in 90 countries. Our expertise is unique: more than 11,000 employees are led by 1,400 doctors and 200 security specialists. Teams work night and day to protect our members. We pioneer a range of preventative programs strengthened by our in-country expertise. We deliver unrivalled emergency assistance during critical illness, accident or civil unrest. We are passionate about helping clients put Duty of Care into practice. With us, multinational corporate client, governments and NGOs can mitigate risk for their people working remotely or overseas.
Media Contact:
Amanda Davis
Marketing Communications Manager, PR/Media, Sales
International SOS
Amanda.Davis@internationalsos.com
(805) 657 8674